About iRoc Landscape Supplies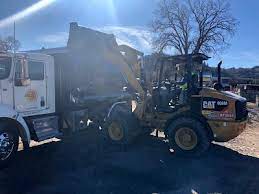 iROC Landscape Supply is open to the public welcoming contractors and DIYers alike. iROC is a bulk landscape supply company specializing in friendly, helpful staff and efficient service. iROC has an ever-expanding inventory of ground cover, decorative stone, and pavers as well as a wide variety of soils which are made onsite. We deliver everything we sell. We can also load most materials right into your trailer or pickup truck. We are happy to answer questions and help you get what you need to get your project moving along.
The landscape supply company now known as iROC began in the 1980s in the back yard of a chicken ranch that offered drive-thru farm fresh egg pickup in Cloverdale. The family run operation began making fertilizers and soil blends for gardens and vineyards using their abundant supply of chicken manure. The business was small but well known for having fair prices and convenient location right on US 101 in Cloverdale. The US 101 was diverted to a freeway bypass and chicken ranch eventually ceased operations, but the landscape material business was born and continued to operate at the ranch. The landscape material business was purchased by Dave Ciapusci in 1985 as a satellite location for Windsor Landscape Materials. Dave named his new acquisition "IROC Landscaping Materials" and operated the business at its same location for the next 30 years before he decided it was time to retire and sell everything.
Today iROC Landscape Supply is owned and operated by the Carpenter Family. They purchased iROC in 2016, but the Carpenters are no strangers to the landscape supply business. Don and Karen Carpenter began supplying construction and landscape materials to Sonoma County and the surrounding area with one single transfer truck in 1980. Faith in God, hard work, and commitment to excellent service have enabled them to grow their business in Sonoma County for over 40 years. The next generation of Carpenters, extended family, and some hired staff are the face of the business that our customers see day to day. We hope you'll come see us or give us a call to schedule a no-contact delivery by one of our helpful staff.
But Don and Karen are still very much a part of the changes and growth you see at iROC.
Sunday 9AM–3PM
Monday 8AM–4PM
Tuesday 8AM–4PM
Wednesday 8AM–4PM
Thursday 8AM–4PM
Friday 8AM–4PM
Saturday Closed